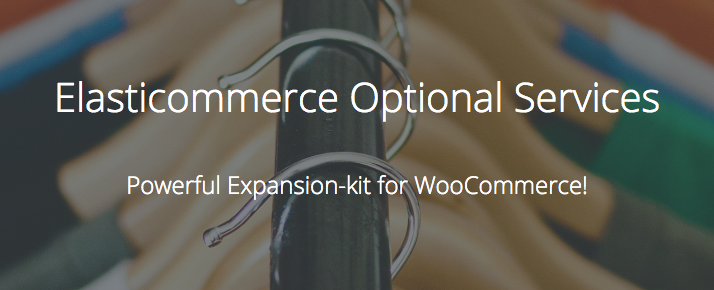 DigitalCube continues to launch a wide range of options to make WooCommerce more user friendly and to extend its functionalities.

Elasticommerce Optional Services is a sturdy expansion kit for WooCommerce, inspired by Amazon Elasticsearch Service, a robust search engine.
Adopting the technology of Elasticsearch allows WooCommerce Powered by AMIMOTO Hosting users to achieve precise search result that provides significant addition to WooCommerce features.

The search result and monitoring functions of eCommerce sites are improved by using PDCA cycle to achieve conversion. In addition, using the simple control panel, search result tuning is possible.
By enabling Elasticommerce Search Service plugin on WordPress Dashboard, users can immediately start the service anytime, anywhere.
Elasticommerce Optional Services learns customers' purchase and search history that allows it to recommend items based on buyers' previous shopping patterns and searches.
Elasticommerce helps keep customers engaged and coming back for more!
Get started easily with a two-step process here: Sign Up, Set Endpoint, all done!