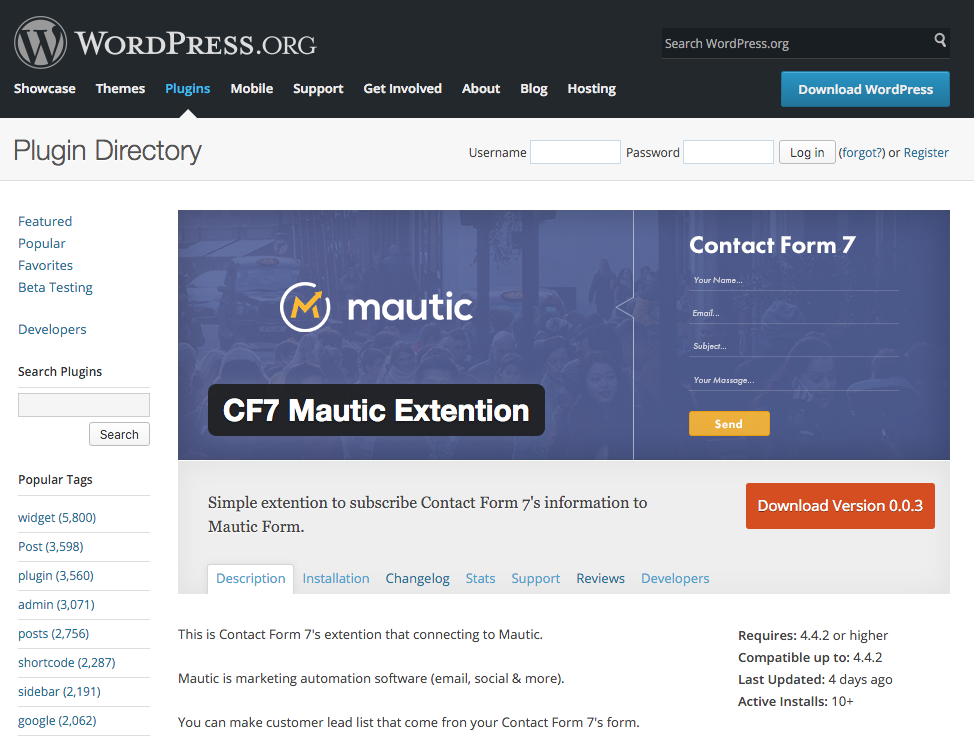 Collaboration of these two forms becomes easy with CF7 Mautic Extension
SUMMARY
Mautic is an open source marketing automation tool that allows users to organize campaigns, send emails and track leads seamlessly.
A newly-released plugin, CF7 Mautic Extension, allows transfer of information received from Contact Form 7 directly to Mautic.
These information will be added to the Lead List in Mautic without requiring modification to the forms currently being used.
PROBLEM
Without replacing the form created from Contact Form 7, inquiries received (from Contact Form 7) must be created as leads and be organized into lists.
SOLUTION
Implement a system to transmit information from Contact Form 7 to the form generated by Mautic as a plugin.
Work with Mautic without requiring changes to the form settings.
COMMENTS
Marketing automation tool form features working with Contact Form7 has become possible. Upon initial setting, information can be easily transferred to Mautic.
List management, email campaign & marketing, landing page creation are possible with Mautic.
We also provide Mautic AMI in AWS.
HOW TO USE
In WordPress, install CF7 Mautic Extension plugin, and activate.
Create a form to receive information in Mautic based on the setup guide (wiki url).
· How it works
· How to setup
Set your Mautic server URL, Mautic form ID, form name and save.
Information will be sent to Mautic after completion of steps 1-3.
Note: It is assumed that the initial setup of Mautic has been completed.
USERS' COMMENTS
Although we use Mautic, we were hesitant to replace the forms we created there.
This plugin helped us immensely by allowing easy connection of Contact Form 7 and Mautic just after its initial setting.
PLUGIN DOWNLOAD