A CloudFormation Template Optimized for WooCommerce for Quick & Easy Deployment of AWS Resources for High Performance eCommerce Sites at Minimal Costs
Vendors, Companies, Enterprises and eCommerce sites of all sizes adopting WooCommerce and moving their data to the cloud
SUMMARY:
DigitalCube Inc. announced today the release and immediate availability of WooCommerce Powered by JIN-KEI (Simple Stack HHVM), a Cloudformation template optimized and tailored for WooCommerce that allows customers to deploy an environment quickly with necessary AWS tools and resources making their eCommerce sites speedy, scalable and able to handle high demands and sudden traffic spikes, such as during marketing campaigns, sale and promotional periods.
PROBLEM:
Creating a high performance environment for eCommerce sites requires tech skills that consumes development time and resources. There are other cases where quick environment creation is equivalent to a costly project.
SOLUTION:
Launching WooCommerce Powered by JIN-KEI (Simple Stack HHVM) Cloudformation is a  stack that quickly delivers WordPress at high performance. By saving data from DataBase to RDS and saving media to S3, WordPress can be recovered from server failure.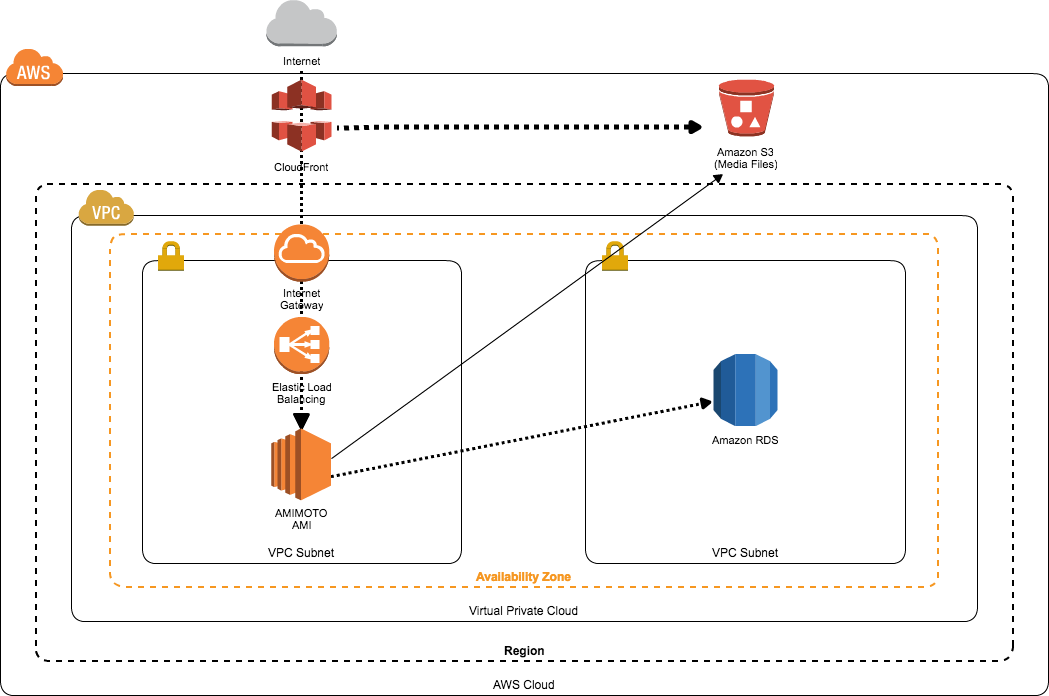 In front of the site CloudFront is installed that helps reduce server load that also let it correspond with lower latency to same time overseas access.
Using AMIMOTO AMI (compatible and tailored for WooCommerce) in the stack provides finely tuned WordPress for EC2, allowing easy and robust WordPress infrastructure development capable of large-scale to enterprise site operations.
"Using AWS Cloudformation service with WooCommerce Powered by JIN-KEI (Simple Stack HHVM) allows our customers to deploy production-ready workloads faster and easier. With this tool, operational costs are reduced, production time is lesser and productivity is greater."
GETTING STARTED
It's easy to get started with cloudformation. Simply choose WooCommerce Powered by JINKEI (Simple Stack HHVM) at AWS Marketplace. This will allow you to view the template's diagram prior to launching it, ensuring that it's the right fit for your needs.
View the quick guide on How to Setup CloudFormation
"WooCommerce Powered by JINKEI (Simple Stack HHVM) Cloudformation template helped our company in many ways such as cost, time and productivity speed. This template provides a stack that is a perfect match to our eCommerce site. During our product sales and bargain, our site was able to handle sudden high traffic. It's a helpful tool and a great investment."