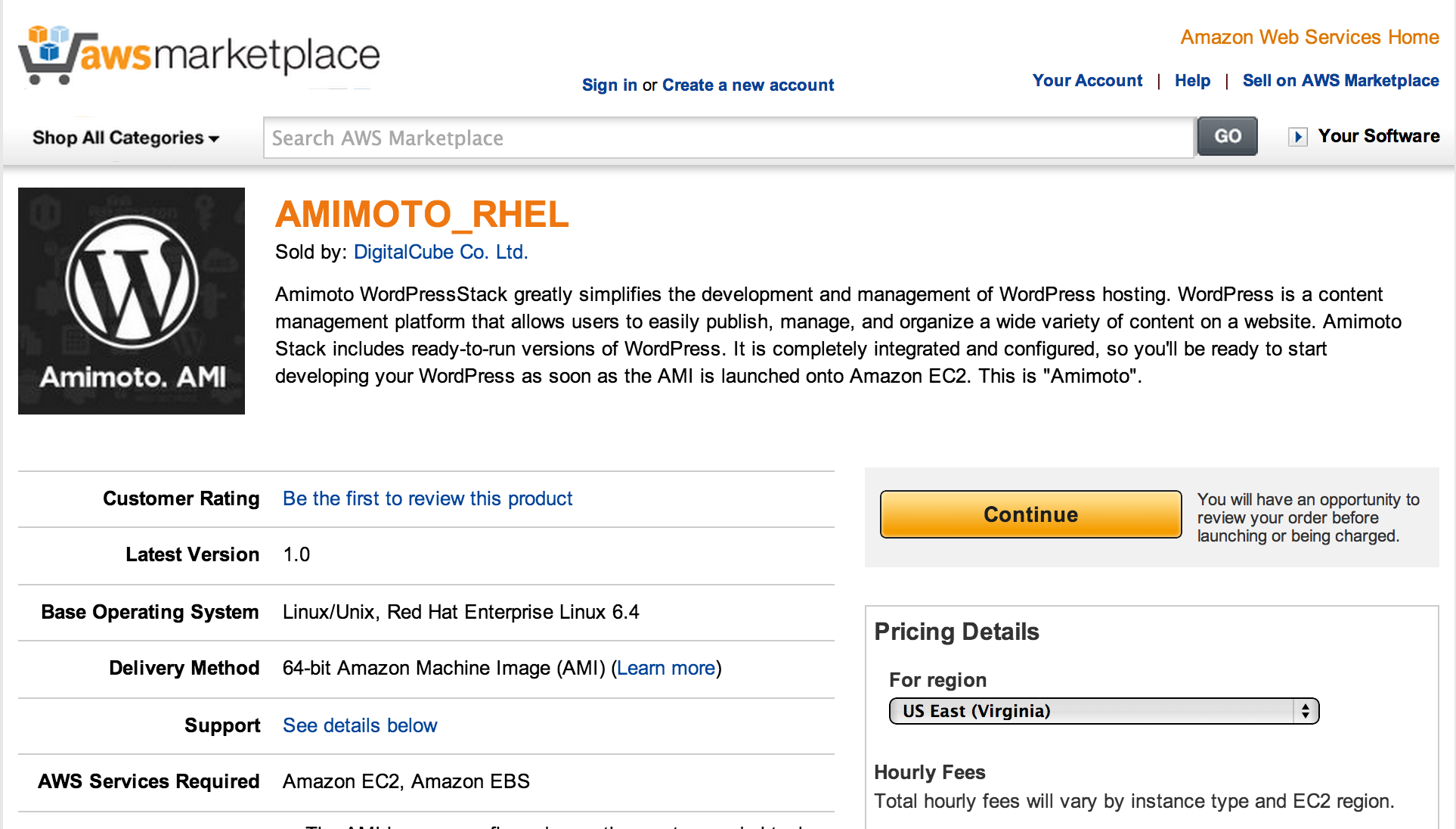 Base Operating System
Linux/Unix, Red Hat Enterprise Linux 6.4
Delivery Method
64-bit Amazon Machine Image (AMI)
Product Description
Amimoto WordPressStack greatly simplifies the development and management of WordPress hosting. WordPress is a content management platform that allows users to easily publish, manage, and organize a wide variety of contents on a website. Amimoto Stack includes ready-to-run versions of WordPress. It is completely integrated and configured, so you'll be ready to start developing your WordPress as soon as the AMI is launched onto Amazon EC2. This is "Amimoto".
Product Details
Version: 1.0
Available on AWS Marketplace Since: 12/23/2013
Note: Always ensure your operating system is current for your needs.
Learn more